Secure Software Store
Make Your Selection
Secure Payment
Your License Code
Select the number of licenses you wish to purchase and click "Proceed To Checkout" below.

If you are a previous customer, and would like to upgrade your existing Swift To-Do List license,
use our new upgrade wizard
.
Volume Discounts
Discounts apply for total price.
| | |
| --- | --- |
| 2-9 licenses | 20% off |
| 10-19 licenses | 25% off |
| 20-39 licenses | 30% off |
| From 40 licenses | 35% off |
Licensing
One license is for one computer only. You need additional licenses for more computers. You can transfer licenses between computers.more…
What's Included
90-Day Money back guarantee
Instant delivery
Free technical support
Free minor updates
Encrypted and secure order
Any Questions?
We would love to answer them. Please . You can also read our ordering FAQ.

Unconditional 90-day
money back guarantee
Instant email delivery
Get extra discount
Buy 2+ licenses of the same product and get 20%+ volume discount!
Accepted payment methods
All major credit/debit cards, PayPal, Amazon Payments, Google Wallet, mail/fax orders, wire transfers.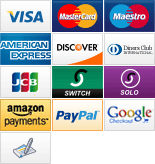 Secure order

All orders are secured with strong 128-bit SSL encryption. Your information is absolutely safe.

Orders are processed by BMT Micro, Inc., which is a trusted ecommerce provider that Dextronet has contract with. You can contact BMT at 1-800-414-4268 or via email at orders (at) bmtmicro (dot) com.

BMT Micro has been processing online payments for over 20 years.

Mailing address:
BMT Micro, Inc.
5019 Carolina Beach Rd.
Wilmington, NC 28412
USA

You can contact Dextronet at support (at) dextronet (dot) com.