Please choose a plan based on the number of people in your team.
All plans include:
Swift To-Do List Ultimate for Windows
(yours to keep forever after 1 year )
Mobile and tablet apps for Android / iOS
Web-app
Secure Cloud Sync and backup
Use on unlimited devices
Updates and major upgrades
Support
Unconditional 90-Day Full Money Back Guarantee
Instant delivery
Secure payment
Personal
Mini
Small
Medium
Business
Enterprise

1 user only
$195 / year
$99 / year

Up to 5 users

$495 / year

Up to 10 users

$995 / year

Up to 25 users

$2,495 / year

Up to 50 users

$4,995 / year
Cancel your plan subscription any time.
Pay with a credit/debit card or PayPal. Need to pay using a Wire Transfer, Check or Bitcoin? Click here.
By purchasing Swift To-Do List, you agree to our Terms and Conditions.
Purchase together with Swift To-Do List for extra savings:
Swift Mind Freedom ($39.95,
$19.95

)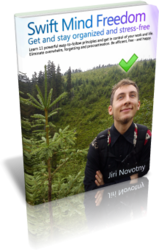 Learn 11 powerful task organizing principles to get in total control of your tasks
Stop being overwhelmed and experience instant stress-relief
Simple method developed for Swift To-Do List
E-book with hand-drawn illustrations and audiobook (PDF, mp3)
Add to order
Meta Productivity ($99.95,
$59.95

)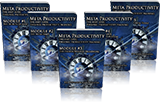 Dramatically increase your productivity
Master your habits
Stop procrastinating
5 part video, audiobook and e-book premium training
Add to order
FastPaste 3 Professional ($59.95,
$29.95

)

Instantly insert pre-defined text anywhere using hotkeys
Never type your email, name, or tel. number again
Software for Windows that will save you time
Add to order
Any questions? Don't hesitate to contact us!