Get and stay organized and stress-free
Do you…
Have a lot of things to do or keep track of?
Work on a computer often (daily)?
Use Microsoft Windows on your computer?
If you answered yes, keep reading! This e-book might be just for you.
However, if you are -
already very well organized,
feel completely in control,
rarely have trouble with procrastination,
always know exactly what to work on next,
rarely work overtime,
can leave your work at the office and don't think about it at home,
have little trouble falling asleep,
having more tasks put on your plate doesn't bother you,
and forgetting just doesn't apply to you
- then this e-book probably can't help you much further.
Instant relief, total control and super-efficiency
As you start applying Swift Mind Freedom, you will:
Experience instant and complete relief from stress and overwhelm.
Get in total control of your work and make sure nothing falls through the cracks.
Become super-efficient, racing through your surprisingly motivating to-do list in record time.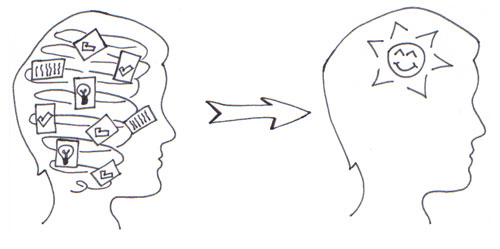 Easy, simple and fast method
Swift Mind Freedom is a method of using Swift To-Do List.
It is easy, simple, fun, and gives you fast results.
Swift Mind Freedom is very easy to learn and master.
If you know the famous book Getting Things Done (GTD) by David Allen, you might be wondering how it compares with Swift Mind Freedom. Well, GTD is a good book, but it's also complex, tedious, and very difficult to fully implement.
Swift Mind Freedom is a fresh alternative to GTD. Unlike GTD, it's easy, fun, and can be put into action very quickly. It's also designed specifically for Swift To-Do List.
WOW!!! Swift To-Do List is fantastic on it's own, but when you apply the Swift Mind Freedom principles to it, you end up with an INCREDIBLE system that is easy to understand, fast to adopt, extremely solid and simply brilliant!

For me, Swift Mind Freedom takes all of the best concepts from all the best task and time management books I've ever read and repackages them all into a very concise and highly effective system that is exactly what I've been looking for. Plus, Swift Mind Freedom is not as bloated as many books in this field tend to be. It is straight to the point, easy to read, and gets you on track immediately!

Part III of the book (Q&A and Troubleshooting) is a nice addition too! I can relate to ALL of the pitfalls! It is reassuring to know that when things start to go out of control and crumble, that I can use the techniques presented there to quickly get refocused and back on track.

Swift Mind Freedom + Swift To-Do List is an absolute life changer for me!

Thanks Jiri!
Jason R, USA
Software is just half the puzzle
If you've ever felt that all software organizers are missing something, you were right:
Swift Mind Freedom method is the missing puzzle of getting and staying organized.
The super-powerful combination of Swift To-Do List (software tool) + Swift Mind Freedom (method) is specifically designed to help you solve all modern challenges of task management.

The method (how you actually use your organizing tool) is important.
If you buy a car, but never get driving lessons and never learn the traffic rules, you will inevitably crash.
It's the same with organizing. Even if you get the best possible organizing tool, you are virtually guaranteed to eventually crash and burn if you ignore the "how", the method of using it.
11 powerful principles
In this e-book, you will learn 11 powerful principles that you can put into action immediately.
Each principle comes with step-by-step how-to instructions so you can apply it immediately to your to-do lists and life.
Each principle also comes with a fun hand-drawn visual illustration, to engage your creative part and help you remember it easily.
I have used Swift To-Do List for years, and this e-book is an ideal complement to Swift To-Do List.

If you use Swift To-Do List, or are thinking of trying it, I strongly recommend downloading this book!
William Polm, USA
Your to-do list will never be the same
Learn how you can stop sabotaging yourself. Stop creating long, cluttered, depressing to-do lists that are painful to even look at.
Once you learn Swift Mind Freedom, your to-do lists will never be the same.
Your to-do list will be short, laser-focused and always up-to-date and relevant.
In fact, your to-do list can make you HUNGRY for taking action!
Swift Mind Freedom comes as a package that includes 2 versions: A 117-page .PDF e-book and an audio book (MP3, 2:08 hours).
So you can either read it, or listen to it, or both - whatever you prefer. To save time, you can listen to the audio book when commuting, running errands, exercising, etc.
You can read the e-book or listen to the audio book on virtually any computer, tablet, or e-reader (such as Kindle, iPad, Samsung Galaxy, and others).
If you purchase a new copy of Swift To-Do List 9 for Windows together with Swift Mind Freedom, you will get Swift Mind Freedom with a 50% discount.