(This is an edited excerpt from my new e-book Swift Mind Freedom).
Let me ask you one question -
Why keep all your tasks, ideas, notes, worries, promises, commitments and reminders in
your head… when you can store them in your computer instead?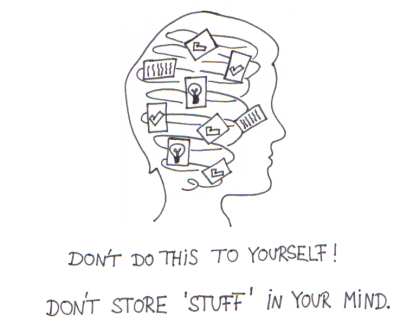 Don't store things in your head. Put them in a trusted system. You will be rewarded with relief and increased mental capacity. You will feel better.
If there is one thing that technology is great at, it's remembering things. Unlike our minds, computer will never forget what you enter into it. In fact, it can even remind you of things at the right time!
The biggest instant benefit of writing things down is that once you write something down, you feel relief instantly. Once you have captured a task (or idea), you can forget about it. You know where to find it in case you need it.
Think about this: Just as computer can get its memory (RAM) overloaded when too many programs are running at once, your mind can get overloaded when you are juggling too much stuff in your head.
By writing things down, you will increase your mental capacity. It's like an upgrade for your brain. This can literally increase your IQ.
Put things out of your head, and into your organizing system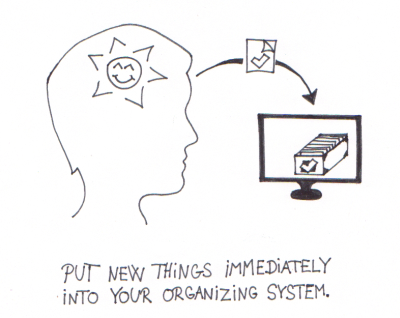 Whenever new task comes to you, write it down immediately (e.g. into Swift To-Do List).
And don't write down just tasks, but anything that you would have to remember.
Develop this habit of capturing everything instantly.
This is the key.
Once you start doing this, you might be shocked how clearly you can think and how efficiently you can function. It's almost like magic.
Related Posts: