The key to ending procrastination isn't to "just do it" – or to get yourself "psyched up".
In fact, the answer is something that most people would never even guess.
If you'd like to cure your procrastination, and get more of the important things DONE in your life, then watch this new video from Eben Pagan (just opt-in to watch it free):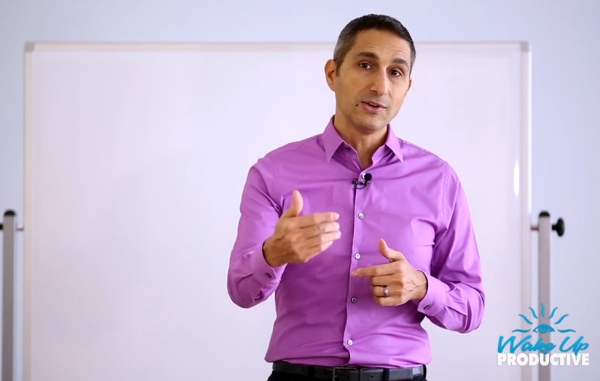 Inside, you'll learn:
How to cure and overcome procrastination for the LONG-TERM
How to create a habit of taking action, so you have less and less procrastination in your life automatically
The place to invest your attention and energy to get the HIGHEST return (in both your personal and business lives)
Why it's critical to understand how willpower works, and how to use it for maximum results and productivity
How to design and create habits that last, and that keep "paying you back" for the long-term
There's also a couple of downloads on the page with the video, including an exercise and a list of tips for curing procrastination and building lasting habits, so make sure to get those while you're there.
Here's the link again, just opt-in free to watch the video and get the PDF downloads – and to learn how to cure your procrastination:
If you ever procrastinate, you need to see this.
By the way, the Eben's Wake Up Productive training will open on Monday, and it will be available only for a few days until it closes, so watch out for the announcement on our Facebook page!
I am currently preparing a bonus package for you if you decide to enroll in the Eben's Wake Up Productive training once it opens next week.
One of the bonuses I would like you to get is an exclusive preview copy of my new "Meta Productivity" training that I've been working on for the past 2 years – it's 5 short e-books jam-packed with golden nuggets of productivity wisdom.
Once you combine it with the Wake Up Productive training, you will have your productivity, habits and procrastination solved for life.
I will tell you more and give you all the details soon. For now, enjoy the new video from Eben.
Related Posts: