While you wait for the exciting new major features that we are working on, we have a small update for you.
Version 7.242 brings you:
Graphical percent done progress bars in the task-view with customizable color
Ability to hide any column by right-clicking it
Ability to import data from our Tree Notes (Use File – Advanced – Import Tree Notes 1 Database…)
Multiple minor fixes
Updated help file
Percent done progress bar
This is how the percent done column looks: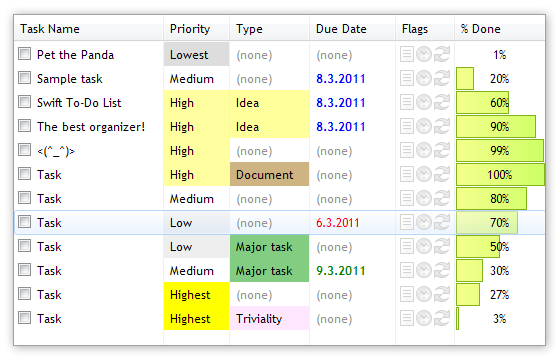 Custom colors in the percent done column
As always, you can customize the color used in the Percent Done column. You can also turn off the colors if you wish. There are endless flavors to choose from:

New right-click column menu
You probably know that you can right-click any column to display a popup menu. So far, the popup menu has contained only two items: Manage Columns and Reset Columns. Now it also contains a new item: Hide This Column, depending on which column you have clicked. This allows you to quickly hide any column. (The "Name" column can't be hidden).
The new popup menu looks like this: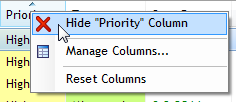 Related Posts: