Swift To-Do List before version 7.11 allowed you to color tasks only by priority, and the color was applied only to the Priority column. This has now changed.
Behold: New custom task-coloring!
Version 7.11 brings completely redesigned and improved task-coloring functionality:

You can now color tasks by:
Priority
Status
Type
Assigned To
Context
New task-coloring options
But not only that! You can now choose what gets colored:
The relevant column (eg. Priority column for priority coloring)
Whole row (= all columns)
Or, you can color just task names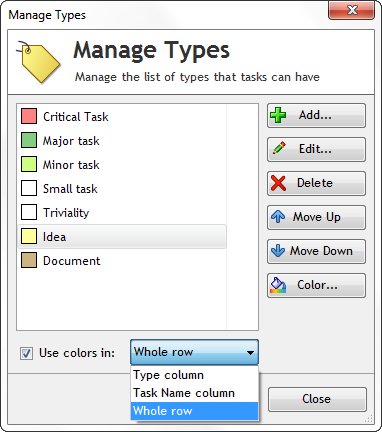 This allows a lot of combinations! This feature brings a lot of flexibility and customization goodness.
New color picker
That's not all though – we've also improved the color picking window. It is now full of pleasant, uplifting, bright colors, carefully chosen by hand. Black text is readable and looks good on these colors. You can also define your custom colors, of course.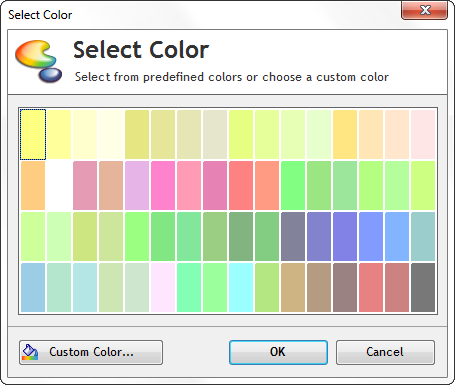 Aren't we great? :-)
Related Posts: