Sherri Willson, a small business owner (Designer Label Gal, Inc.) has sent us her review of Swift To-Do List; and she even lets us take a peek behind the curtains for inspiration, as she included screenshots, so you can see how she uses Swift To-Do List to run her small business. The screenshots show the customization features (e.g. colors), that managing complexity with the to-do list tree is easy, and how you can use Swift To-Do List to process and manage orders. Sherri is among our satisfied customers.
About Sherri: Sherri has been in IT since the 1980′s. She has a strong IT background (Management Information Systems, A+, MCSE, and Computer Forensics). Due to the economic downturn, Sherri lost her corporate job. She accidentally stumbled upon the labeling business through her love for greyhounds by providing return address labels to help promote rescuing retired racing greyhounds. One thing lead to another, and Sherri has created and been running her own successful eCommerce Full Service Graphic Design and Short Run Printing Company, Designer Label Gal, Inc., since 1995.
I have been looking for a solution to help organize my company for the last 3 years. I have been researching, trying, experimenting for a way to organize my life. Spent countless dollars and time trying many "so-called" solutions/programs to help centralize, organize my daily tasks. I stumbled upon Swift To-Do List and within a few days have effectively turned my company around.
I've been juggling so much STUFF in my head. No wonder I felt I was going insane.
I run a small graphic design business
sell in multiple locations
plus my personal life!
On average, I receive 100 – 200 daily emails. I was struggling and overwhelmed with organizing/juggling all the inquiries/orders/request for quotes from direct orders, Facebook, Etsy, etc.
When I began using Swift To-Do List, I quickly turned the easy customizable features and turned the program into a way to manage Projects (Project Management), Customer Relationship Management, a Sales tool and much more.
I am impressed and inspired by the commitment Dextronet.com exemplifies. They are 110% committed to customer service. If you have an inquiry – they immediately respond back. If they don't have the functionality you would like, they seriously look into it and 9 times out of time, place it into their timeline. In the short time I have been using their program; they have had several updates which each time adds a new feature which is easy to learn and makes the product even better. I cannot wait for what the future holds with this company and product.
To give you another example of how easy this program is to use. I have a part time assistant, Hannah. I spent 10 minutes with her explaining what I did and how to use Swift To-Do List. Hannah figured the program out and we both couldn't believe how powerful and wonderful it was. We have come up with new ideas and ways we could use the program and we can both work simultaneously, I work using their cloud Version, while she works on the desktop version. We are definitely more efficient and can accomplish tasks quicker, faster and more efficiently. Additionally, the on-time timer is an added benefit so we can now see how long projects take so we can more efficiently provide our client with more accurate timelines and price out our products and services with accurate numbers instead of guessing.
I have wasted so much money trying other products. I wish I knew about Swift To-Do List earlier. Swift To-Do List is so perfect. Simple, provides enough customization/flexibility features to make it your own without it taking hours/days/weeks before you figure it out and implement it.
All in all – Designer Label Gal, Inc. is a more profitable and efficient company because of Swift-To-Do List!!!
Thank you, Jiri Novotny and Dextronet.com.
~ Sherri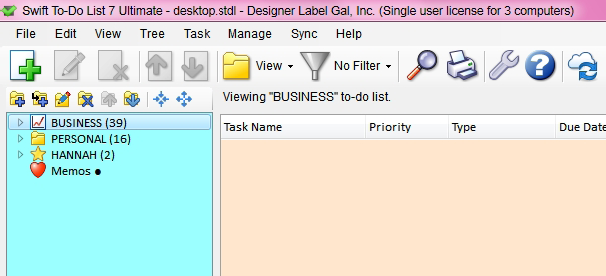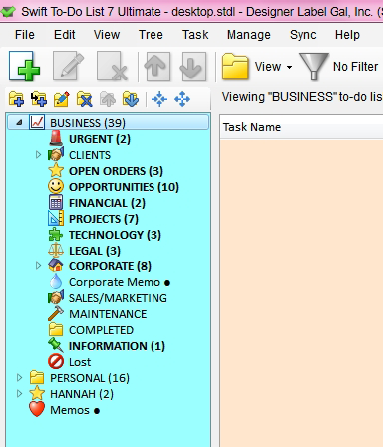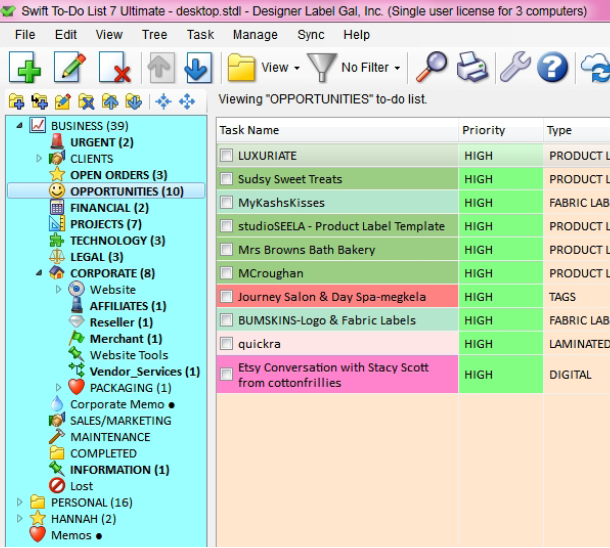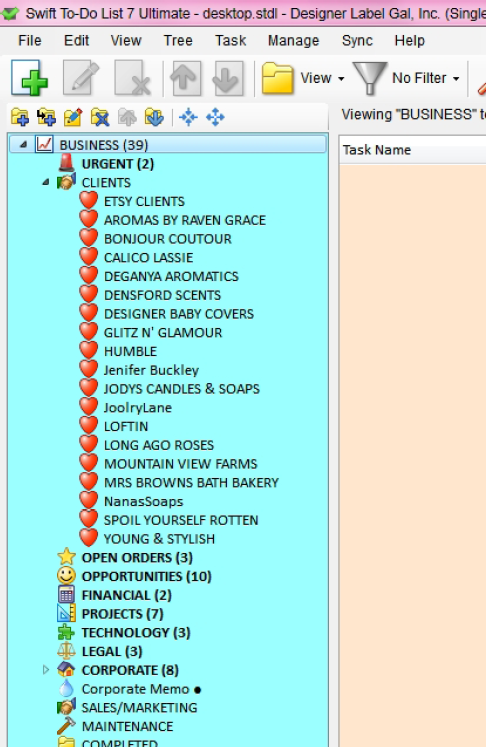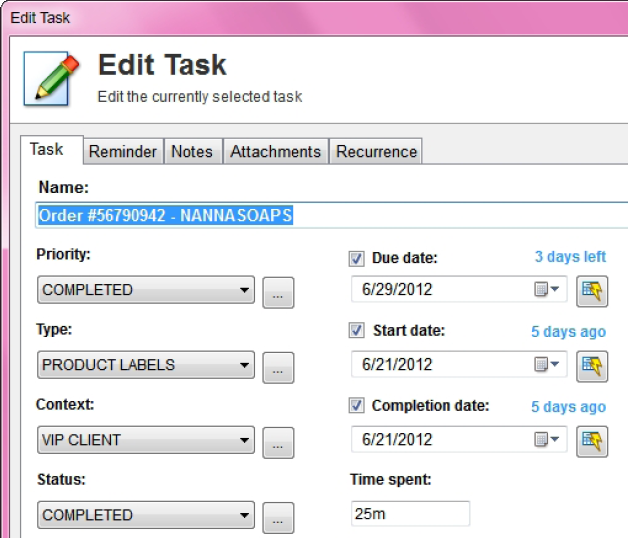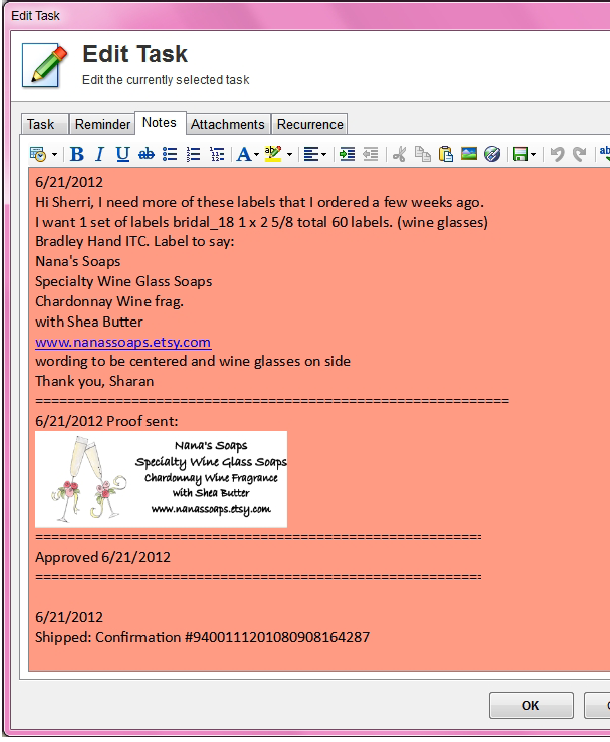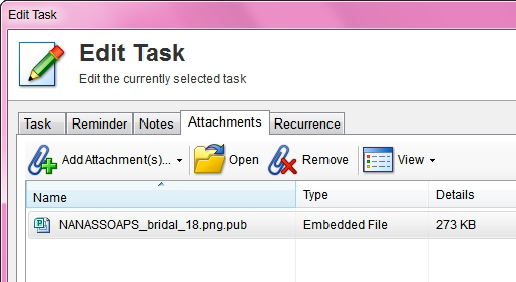 Related Posts: