While we are intensively working on the online synchronization feature to commence the beta testing, we have little something for you.
We've just released a small Swift To-Do List update, version 7.307.
This new version allows you to export the whole to-do list tree to a HTML file.
Once the tree is exported, you can open it in your web-browser (eg. Firefox, Chrome, Opera, Internet Explorer, Safari…) and print the tree. Until now, it was not possible to export or print the tree.
This is how to use the new feature: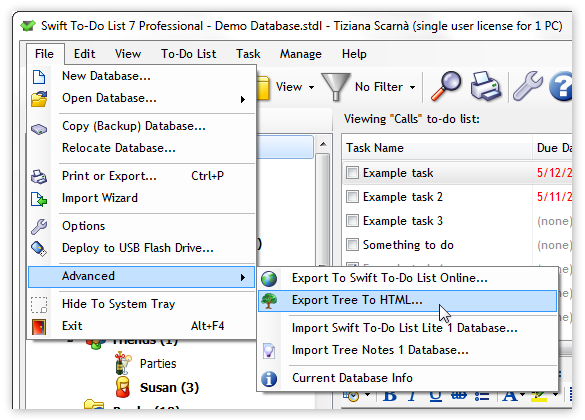 Download the latest version of Swift To-Do List.
Related Posts: